February 16, 2023
Is selling on Walmart marketplace worth it?
Walmart Marketplace is an increasingly popular e-commerce channel for merchants, and for a good reason. From establishing a solid brand presence and market share to engaging with customers never like before, this platform has unlimited potential for optimizing sales.
As the world's largest and most successful retailer, expanding into the e-commerce space makes sense for Walmart. With over 410 million unique visitors to its website every month, it's now one of the largest online retailers, second only to Amazon.
Walmart Marketplace vs. Amazon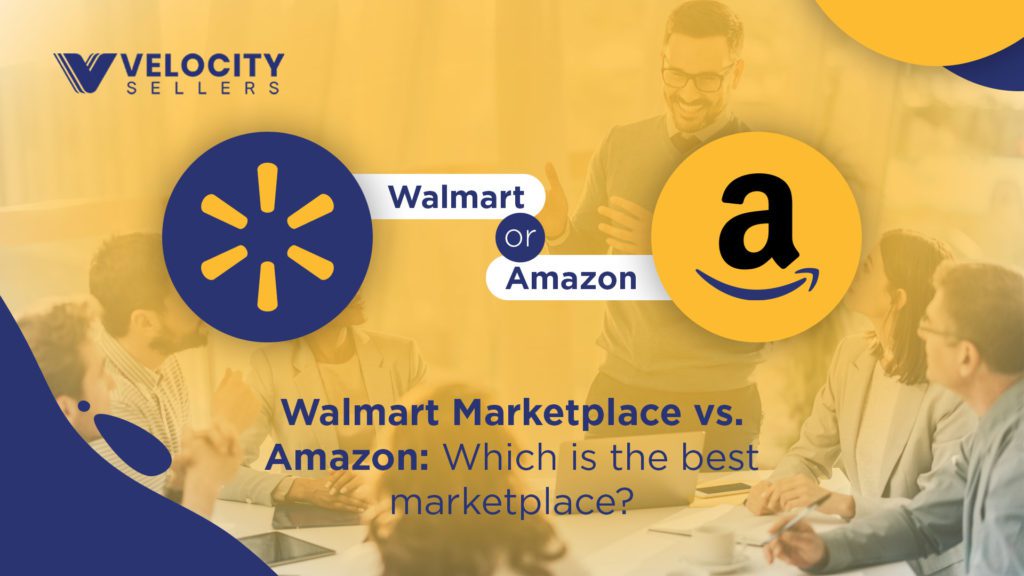 Selling on marketplaces allows you to tap into a unique audience who doesn't know the existence of your products. Listing on marketplaces is a great way to expand your reach and increase revenue. However, many marketplaces can be saturated with competition, making it even more difficult for you to stand out. Walmart Marketplace offers the same benefits as established marketplaces like Amazon and eBay but with less competition and more opportunities to meet your business goals.
Market reach and customer base
Amazon accounted for 37.8 percent of the U.S. e-commerce market in June 2022, making it the leading online retailer in the country. Second place was occupied by Walmart, with a 6.3 percent market share.
Walmart is aggressively pursuing online growth to expand its turf. The retailer is leveraging its competitive advantages of a large store footprint and grocery dominance to improve the customer experience. Walmart wants to expand its merchandise assortment, improve the user interface, and increase the density of delivery routes to turn e-commerce into a more significant business.
Selling fees and pricing options
Amazon's Professional selling plan costs $39.99 monthly. Although it doesn't have listing fees, they have a "referral fee" for each item sold, where specific categories come with additional service fees or variable closing fees. The referral fee can go as much as 20%.
Unlike Amazon, Walmart Marketplace doesn't have monthly, set-up, or recurring fees. Sellers are only charged referral fees ranging between 6-15%. Sellers also pay storage fees separately along with Fulfillment by Amazon (FBA) fees. Its referral fee structure is more straightforward than Amazon's.
Generally, you can pay 15% of the sale price of each item. You don't have to worry about paying the referral fee if you fulfill the orders yourself since you will pay for your shipping costs. However, if you choose WFS or Walmart Fulfilment Services, prepare to pay more. Storage and fulfillment fees are calculated depending on the product weight and dimensions.
Products and categories allowed
While Walmart's Marketplace offers a great opportunity, it's a much more challenging channel to sell. Before listing products, you must go through a "trust and safety" review. During this process, sellers must demonstrate previous marketplace experience, high levels of professionalism, and other qualifications. This can take several weeks to complete, depending on your circumstances. Once accepted, sellers receive a launch checklist with step-by-step instructions for registering your company.
Walmart requires a UPC for every product you list, so if your product doesn't have one yet, you'll have to obtain one or submit a case explicitly asking for an exemption. On the other hand, Amazon offers a touchless launch process. After you've created your seller account and purchased a selling plan, you can create new listings through several options. Amazon is constantly changing its requirements, so updating your listings is essential to avoid fines and fees.
Fulfillment options and shipping policies
Walmart rivals Amazon Prime and can offer sellers fast 2-day shipping through its WFS. Walmart+ is Walmart's delivery subscription service that is meant to compete with Amazon Prime directly. They offer free next-day and two-day delivery with no minimum order, free delivery from your local Walmart store, and more. It is moving beyond its stores to expand delivery options. It's using its stores as launch pads for delivery drones and departure locations for direct-to-fridge drop-offs, and it will soon start packing and shipping third-party sellers' goods from stores.
Evaluating Your Fit for Walmart Marketplace
Selling on Walmart is exciting for e-commerce experts and newcomers alike. However, you must evaluate if the marketplace is worth it and whether you are ready. To sell in Walmart, you must have a proven track record of providing excellent customer service and satisfaction, competitively priced products with efficient fulfillment methods, your business registered in the U.S., and U.S. addresses for your warehouses. You'll also want to assemble an impressive assemblage of products on offer.
Walmart Marketplace is notoriously known for its rigid application process, which makes the competition less saturated than Amazon or e-Bay.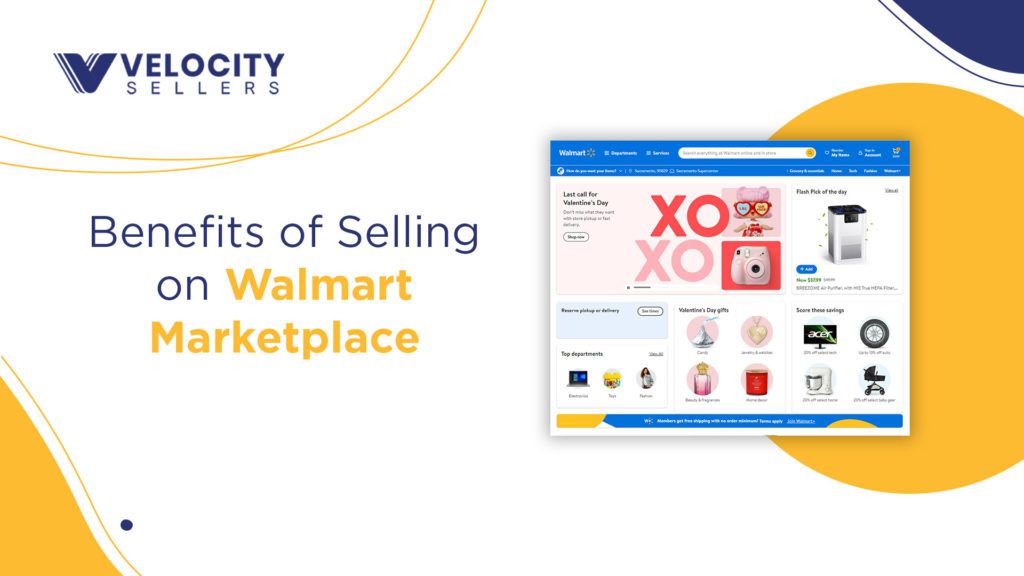 Benefits of Selling on Walmart Marketplace
Walmart is a very exclusive marketplace. You must apply to sell your products on Walmart, and the approval process can be lengthy. Walmart has a very low competition rate, which means if you have a high-quality product and an appealing offer, you'll have less competition and a higher chance to sell your products. Walmart Marketplace offers sellers access to a wide range of innovative features and technologies that help them run their businesses. You gain access to these cutting-edge features once you are approved as a seller on Walmart Marketplace.
Integration with Walmart's platform and existing customers
As a seller on Walmart Marketplace, you leverage the rich customer base and strong brand recall of the platform to increase your own authority as an e-commerce brand. Walmart implements strict seller selection criteria that encourage consumer trust and exclusivity. Walmart Marketplace offers sellers access to a wide range of shoppers familiar with Walmart's trusted brand. With an average of 410 million unique visitors heading to Walmart's site each month, you can use the platform as an opportunity to grow your customer base. Walmart's buy box allows you to earn conversions when customers search for a product. By selling on Walmart Marketplace, you can capture interested buyers before they ever reach your competitor's website.
No hidden fees
Sellers who want to sell products on Amazon should also consider selling on Walmart Marketplace. One of the most significant advantages of selling at Walmart is that there are no hidden fees – and that the pricing structure is pretty straightforward. Unlike Amazon, Walmart charges a referral fee to suppliers for each item sold rather than an annual or monthly fee for sellers to list their products.
You don't need to pay a monthly fee to use the Walmart Marketplace. Instead, you pay a referral fee, which varies from 6 to 15 percent and depends upon the type of product you're selling. If your product doesn't sell, you won't need to worry about a monthly fee eating into your profits.
Access to valuable data and insights
Walmart Marketplace provides sellers with the best e-commerce analytics and inventory management tools. Walmart Marketplace has partnered with over fifty solution providers to offer tools such as shopping carts, order fulfillment, content development, and many more.
Potential for increased revenue and profits
Nurturing your catalog's performance with Walmart Marketplace's Listing Quality Dashboard will help you drive more sales and increase your gross merchandise value (GMV).
Challenges of Selling on Walmart Marketplace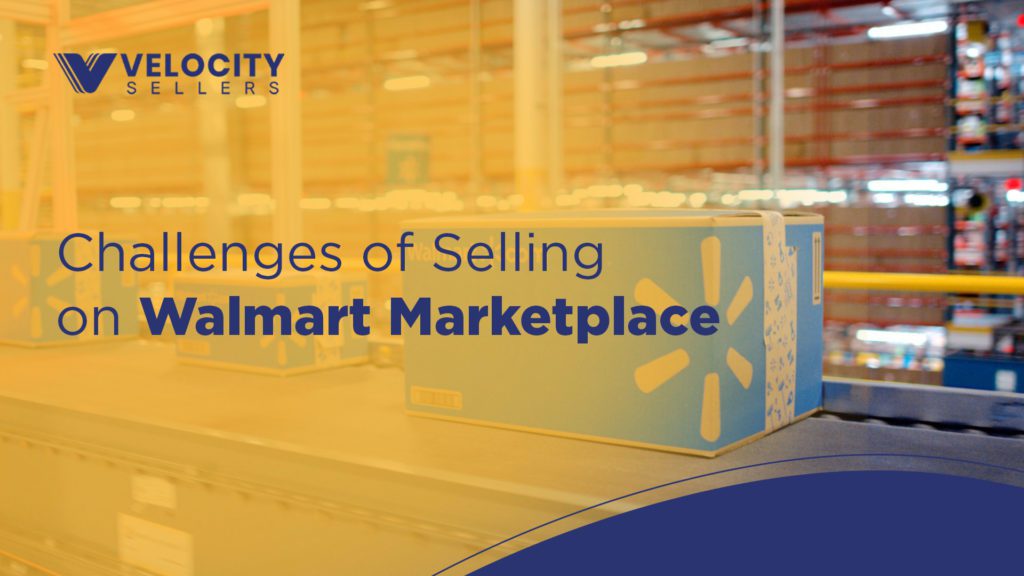 For the international sellers of bulky items with dropship accounts in the U.S., Amazon FBA beats out Walmart. But establishing an account with Walmart is more complex, and they have strict rules against drop-shippers.
Strict policies and regulations
Walmart's Price Parity Rule and Price Leadership Rule ensure that the retailer offers the lowest price on its marketplace. If a third-party seller lists available products elsewhere at a lower price, Walmart will remove listings to ensure their customers receive the best value possible. Walmart makes its policies clear so you know exactly what you're getting into when you sell your products on its site.
Low-profit margin
The EDLP (Everyday Low Pricing) guarantee is part of Walmart's overarching strategy to offer customers the lowest prices, forcing sellers to reduce their profit margins. It is important to note that if you sell on other marketplaces, such as Amazon and Walmart, and see that your listing price is significantly higher than others, they will remove your listing.
Listing Issues
Walmart's marketplace operates on a first-come, first-serve basis. Original sellers of products will maintain their advantage over sellers who subsequently list the same item if they hold the Buy Box. However, sellers can win the Buy Box by offering a lower price for the product than the original seller.
Dependence on Walmart's reputation and customer experience
While selling on Walmart's marketplace has benefits, Amazon still has unparalleled shopper traffic, which is crucial for most brands who wish to reach the most comprehensive consumer base.
Increased competition
If you're a small seller, competition will be fierce for your product for price and name-brand recognition. If two sellers offer a product with the same UPC for the same price, Walmart prefers searches to sellers who uploaded their product first. The only way to be more competitive if you upload later is to offer a lower price.
Tools and Resources for Success on Walmart Marketplace
Companies that are successful in Walmart's marketplace know how to increase their bids and win the essential Buy Box. They also understand that SEO is crucial for building high-quality trust, driving traffic, and naturally ranking on search engine results pages (SERPS). In addition, many sellers focus on product details to present themselves positively when buyers are searching. Your reach has never been wider. With Walmart Sponsored Products, you can market your products within Walmart's marketplace. You can also capture buyers while they shop, stealing them from the competition and driving up your conversion rates.
Integrating with BigCommerce to streamline the selling process
BigCommerce is a powerful e-commerce platform to build, manage and grow your online business. With BigCommerce, you can instantly sync products between BigCommerce and Walmart.com to maximize sales at Walmart while keeping centralized control over transactions.
Conclusion
Walmart Marketplace has the potential to be a powerful sales channel for Amazon sellers who are just getting started and those who want to expand their offerings beyond Amazon. With access to Walmart customers, sellers have a new audience through which they can grow their brands or drive more sales on Amazon. Your business could lose its edge if something goes wrong with one marketplace account. As such, it's essential that you diversify your sales through multiple marketplaces. Walmart offers a great alternative to Amazon regarding selling on a marketplace. The good news is that you don't have to choose between Amazon and Walmart marketplace since it's possible to sell on both platforms simultaneously. Amazon is king in third-party marketplaces, but if you plan to maximize your products, consider listing them on Walmart Marketplace too.