December 07, 2022
Amazon FBA Storage limits
Amazon FBA Fees
FBA Inventory Management
Bonus: Amazon FBA Inventory Forecast

this is an educational post– so what are fba storage limits? answer. Top issues with Amazon FBA Storage Limits & how to fix
Top 3 Amazon FBA Issues & How to Fix Them
Amazon FBA is a powerful all-in-one store front and a boon to e-commerce sellers looking to tap into a captive shopping market used to one-click checkouts and two day shipping. It gives you access to Amazon's massive customer base and lets you take advantage of its fulfillment and logistics network. Amazon has become the dominant online marketplace. Over half of online shoppers begin their product searches on the site. With incredible potential reach, Amazon has become a critical sales channel for online retailers. However, as you may know, there are some potential pitfalls with Amazon FBA that can cause harm your business.
Amazon FBA Storage limits
Amazon sellers must be aware of quantity limits and regulations when sending inventory to Amazon's fulfillment centers. Amazon monitors your inventory performance and adjusts your quantity limits accordingly. If you sell quickly, Amazon will allow you to send more products. Overstock or slow-selling inventory will result in fewer restocking quantities from Amazon. This is referred to as an Inventory Performance Index score— which is based on the 12-month performance of four components: excess inventory, sell-through rate, stranded inventory, and in-stock inventory. Amazon sellers with low Inventory Performance Index scores may find their products buried in search results, lose product positions to competitors, and have their Buy Box taken by other vendors. They may also lose the ability to offer Amazon Prime shipping, which can make shoppers less likely to buy their products.
Amazon has been taking a more aggressive approach toward seller performance. It announced that Inventory Performance Index (IPI) thresholds for FBA storage limits will be set to 400 effective January 1, 2022. This could be a major change for sellers who have reached this score before; if you have an IPI score of 400 or higher, you will get unlimited storage volume when you reach that point. Note that storage limits are based on volume, and restock limits are based on units,. Your IPI score generally only affects storage limits.
How to fix it:
Amazon sellers can be disadvantaged when using manual inventory management systems because they have to constantly keep up with quantity measures. A better solution is to use an algorithmically-automated inventory management system, which allows you to check analytics easily and performance without calculating it yourself. Amazon itself states that this will allow sellers to get higher storage limits during upcoming quarters based on sales volume, seasonal volume history, and IPI score. In 2022, Amazon will restrict its sellers' inventory storage quantities if their IPI scores are below 450; even better for vendors with a score of 450 or over is that they'll have unlimited inventory storage for each type of storage.
Amazon announced new selection guidelines that help sellers add new selections into Fulfillment by Amazon or maintain healthy inventory levels. The New Selection Program could help accelerate new product sales with its expanded benefits on storage and ad costs. Restock Inventory recommendations help maximize selection eligible for 1-day delivery, and Manage Inventory Health gives personalized recommendations on recovering value from aging and excess inventory.
Several strategies you can employ to deal with restocking limits. For example, some sellers open cases with Amazon and ask for the limit to be raised. This can be successful but is unlikely only granted if there is a valid reason for an increase. One strategy is to liquidate stale inventory—items that don't sell as well as you'd hoped—as this can help you to avoid hitting your restock limit. You can also work on removing stranded inventory (items in stock that don't have an existing listing), unfulfillable items like damaged units, and excess inventory from your FBA inventory.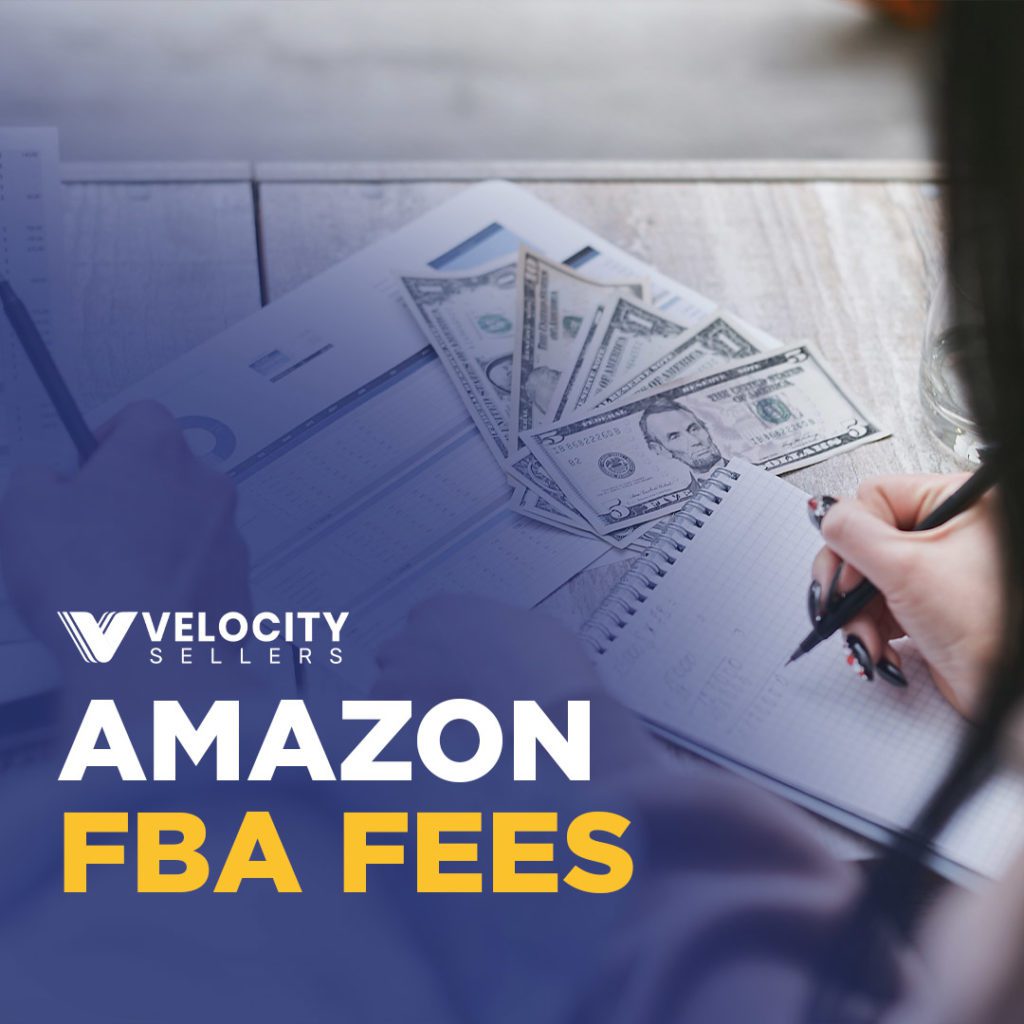 Amazon Subscription & Amazon FBA Fees
Amazon charges sellers a one-time fee of $39.99 to set up an Amazon seller account for 'Professional Sellers'. This is a monthly payment regardless of the number of products and volume of sales. Sellers must also pay the referral fee—a commission that ranges from 6-45%, depending on the retail price and product category. The referral fee is bound by a 'Minimum Referral Fee', which sets the lower commission threshold in each category.
Amazon's fulfillment fees can be costly, depending on how quickly you want your inventory sold. The company charges $2 to $6.80 per cubic foot for picking, packing, and shipping—and additional storage fees for products that don't sell quickly enough.
It is becoming increasingly difficult for sellers to rank higher on search results without the use of paid advertising; as many as three out of every ten top results on Amazon are normally the products being promoted for the keyword/category, resulting in sellers bearing more costs in addition to their regular promotion and marketing spends.
How to fix it:
Fees for fulfillment and storage can depend on the size and weight of your product. Your product dimensions are already on Amazon's system, but they are not always accurate. If Amazon thinks your product is larger than it actually is, FBA fees will be higher. When you set up a new ASIN and send your product to an FBA warehouse, Amazon will scan the product using their Cubiscan system. They might re-scan your product from time to time to check if the size has changed.
To avoid unexpected overcharges, check your product dimensions regularly, particularly if they have changed. Also, make sure you are aware of any changes to Amazon's fee structure.
Optimizing products with borderline sizes and weights can reduce fulfillment costs. Amazon charges based on product size within defined weight bands, so products just over 3 pounds but well under 4 pounds are charged a slightly lower fee than those between 4 and 10 pounds. If a product falls between two weight bands, it will be charged a higher rate for both.
If your product falls just above the top of a band, you can try to optimize it by reducing or eliminating empty space in the box, replacing bulky padding material with a thinner version, putting accessories inside the product instead of in their own space, or requiring some user assembly so that it fits better in a box.
The FBA Small and Light program can reduce the cost of fulfilling orders for small and lightweight FBA inventory at a price point of under $10. Products enrolled in this program get highly reduced fulfillment (FBA) costs, which is a huge bonus for lighter, low cost items with lower margins. Office supplies, beauty products, electronics and more qualify for this program.
To qualify, the product must be in new condition and measure 18 x 14 x 8 inches or less, weigh 3 lb or less, and must be priced at $10 or less.

The product types below are not eligible. (Crushable products, such as potato chips and glass, are eligible as long as they are properly packaged.)
Restricted products
FBA prohibited products
Adult products
Dangerous goods identification guide (hazmat)
Temperature-sensitive products (such as chocolates)

In addition to consistent monitoring of fulfillment costs, your inventory and order management need to be more accurate. You may need to take time out of your day to update the inventory in Seller Central, as well as tracking orders and ship them out. You can fix this issue by using an Inventory Management Software or investing in an app to automate your process. If you don't invest time into fixing this issue, consequences may arise due to not being able to keep track of when items sell out.
These can result to missing profit opportunities on products that sold out before too long, losing customers due to not getting back to them quickly enough, and other issues associated with an unorganized Amazon FBA business model.
Many sellers will opt for a shortcut and just pay Amazon to package and prep their items for sale. Besides incurring higher costs, the downsides also include longer waiting times to get your inventory listed, and the risk that it could be mixed with other sellers' inventory.
Amazon's fulfillment by Amazon (FBA) program has many requirements for sellers who use the service. These include inbound shipping, product packaging, barcode labeling, and more.
Amazon uses storage fees, limits, and the IPI metric to encourage sellers to keep inventory levels low and ship orders quickly. You'll pay exorbitant penalties if you treat Amazon fulfillment centers like personal storage units.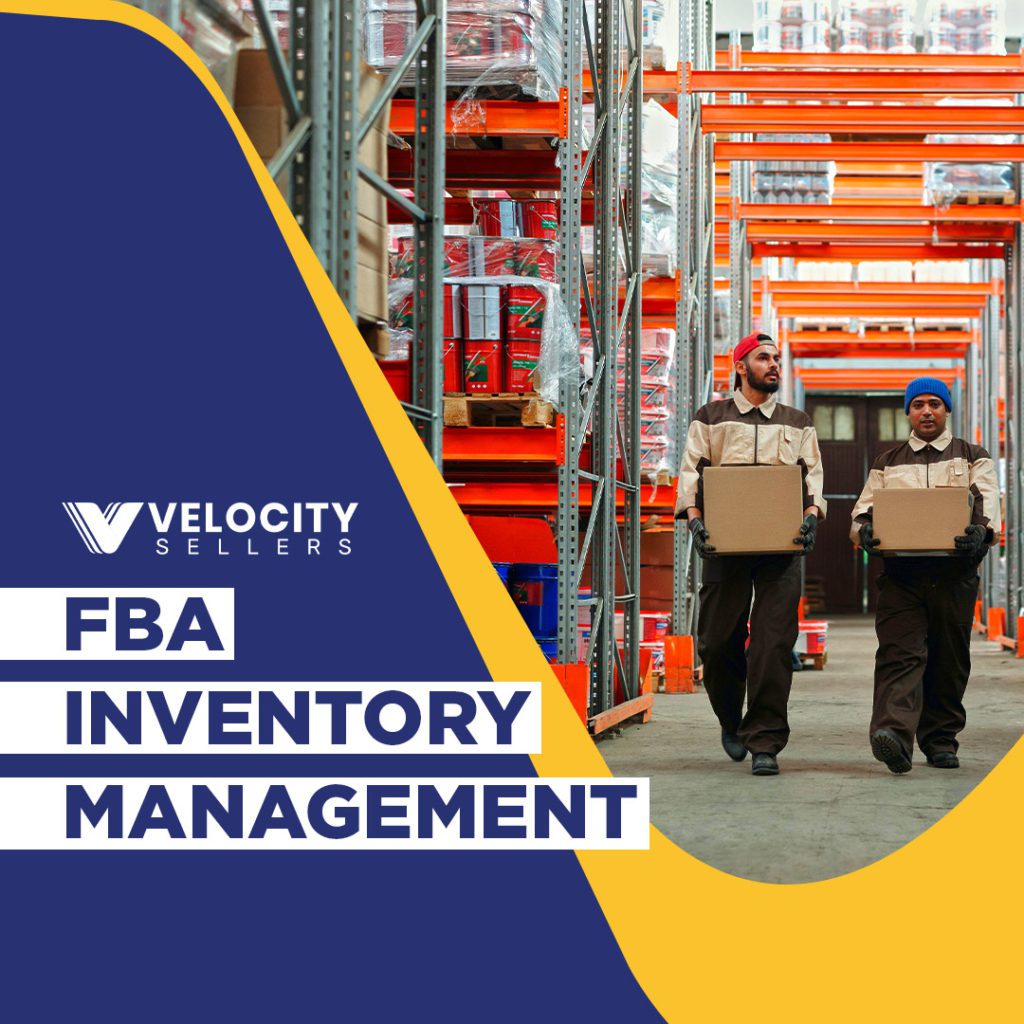 FBA Inventory Management
Running a business on Amazon is challenging. Inventory management and supply chain management issues, including errors in product pricing and descriptions, can significantly impact your sales.
Keep your emergency kit ready to prevent stock-outs and ensure a steady flow of sales; it's essential to monitor your supply chain. You might get stuck with sub-par products and delayed deliveries if don't research your suppliers diligently. It can be disastrous when your inventory isn't selling, and you're still paying storage costs. You lose the use of the capital tied up in slow-moving inventory and may also be penalized by Amazon by having your storage limits reduced or being charged long-term storage fees.
Using keyword bids to acquire new customers and reducing your pricing in the short term are two solutions for overstocking inventory. One solution is to keep track of the potential issues affecting your inventory management and outsource the tasks if necessary.
Building relationships with vendors and suppliers will help you prevent gaps in your manufacturing process. Having realistic lead times will help you avoid delays in shipping. Automation tools can be used to minimize uncertainties and human errors when setting timelines.
Amazon FBA Inventory Forecast
Amazon is imposing new storage limits on third-party sellers that store goods in US warehouses to meet consumer demand and avoid the holiday rush. Sellers with an Inventory Performance Index of less than 500 will be subjected to inventory storage limits from August 16 through December 31.
If you have too much on-hand inventory, your IPI will decrease; if you don't have enough on-hand inventory during peak demand, your IPI will also decrease. Make sure to keep an eye on IPI by tracking it in your Inventory Performance Dashboard. Consider Amazon's recommendations for better management to avoid low inventory levels during peak periods and ensure that you don't lose sales because of running out of stock.
Amazon Storage Limits
Amazon enforces inventory limits to encourage sellers to sell merchandise quickly. If you exceed your storage limit, Amazon won't allow you to ship additional inventory to your fulfillment center until you've sold enough goods to free up space in your facility or increased your rate of sale enough to see an increase in that allotted storage space. If inventory exceeds the imposed storage limit, Amazon prohibits sellers from sending additional inventory to their fulfillment centers until they've sold enough merchandise to free up valuable space in their warehouse or boost the sales rate enough to see an improvement in the dedicate storage space. FBA businesses professional sellers are subjected to these unique storage thresholds.
Your Amazon FBA inventory limit depends on your performance and the type of inventory you sell. If your performance is top-notch, you can eschew storage limits entirely. Moreover, if you're a professional seller with multiple years of experience, you won't receive any Amazon FBA inventory limit at all because Amazon hasn't gathered enough data about your brand to evaluate the type of limit to implement.
There are things you can do to fix Amazon FBA problems.
Amazon is a business, and like any other business, they want to make money. That's why it's important to be proactive in your Amazon FBA issues. Don't wait for Amazon to fix your problems—this can take time and cost you sales. If you have an issue with your inventory, call or email customer service immediately so they can help fix it before more people buy from your listing (which could result in negative feedback). If someone has already purchased an item that was later returned, reach out to them directly, so they know what's going on. And if there are too many returns coming back at one time, consider hiring a consultant who knows how Amazon handles inventory management, so you don't lose profits due to too many returns being sent back at once.