April 07, 2019
Think about your own experience as a customer on Amazon.
When you're looking for something basic, let's say a pair of shoes, do you stick to one specific brand or go for the best deal?
It's likely some combination of the two.
So what makes a brand stand out? This insight by Amir Kassaei sums it up perfectly to us:
"A brand is not a product, or a promise, or a feeling. It's the sum of all the experiences you have with a company."
So how do you create that experience? Here are the top five ways to establish effective branding on Amazon.
CREATE A POLISHED PRESENCE WITH STORE PAGES
Do not underestimate the power of a beautiful Amazon Store Page.
Perfect not just for sellers, but vendors, too, it's an Amazon Advertising feature we recommend for three reasons:
It showcases your brand in a streamlined way with user-friendly layouts (Product Grid, Marquee, and Showcase)

Product Grid is best for: simply showing appealing pictures for your products.
Marquee is best for: crisp and descriptive branding copy with pictures.
Showcase is best for: displaying lifestyle images along with copy and products.
The choice you make will depend in part on your category, your current assets and your confidence in your branding copy.
RECOGNIZE PACKAGING AS THE PHYSICAL FACE OF YOUR BRAND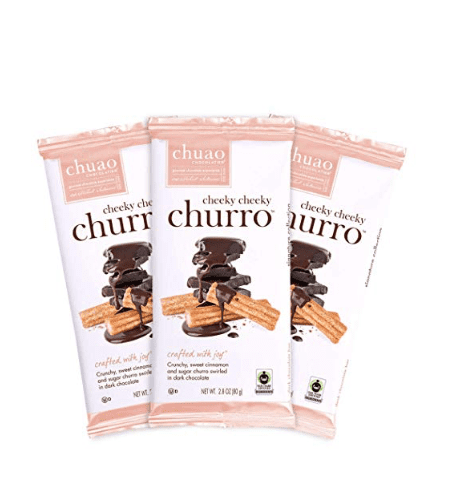 Have you ever been excited about a product only to have it arrive in a flimsy box or without the instructions and product highlights you were expecting?
Make sure this is never your customers' experience.
Create retail-ready packaging and an unboxing experience they'll never forget by doing the following four things:
Make sure your products are as damage-proof as possible.
Integrate your branding with logos, pictures, and colors.
Make the packaging easy to reseal for returns and storage.
Highlight product benefits on the packaging and instructions if applicable.
Here's a quick tip for product benefits: what do the first three bullet points of your Amazon listing talk about? If properly researched and written, it'll give you all the information you need. Depending on the size of the packaging, integrate a condensed version or the original copy.
KEEP CUSTOMERS ENGAGED FOR A LIFETIME OF PURCHASES
Being involved in customer engagement does not end when they press 'buy' because your best customers will return to you time and again. And the most excited will write a rave review about you (or a scathing one, it goes both ways).
This means that the entire customer experience, from service and shipping to the product itself, should be great every time (see the stellar review above).
Thank customers for their loyalty, give them customized follow-ups for their favorite products, and use a referral code to incentive happy customers to share with a friend for a discount.
Shopify notifications are an easy way to set up autoresponders that make customers feel engaged throughout the entire buying process. Shopify notifications should also include shipping, refund, order numbers, and other confirmations.
Get strategic by segmenting your customer base for targeted email sequences by using a common marketing tool called the RFM (recency, frequency, monetary) campaign, gives you an accurate picture of each your customers through data showing how recently, how often and how much they spend.
Returns also have a lot to teach you about how to create even happier customers. Identify their real reasons why and try to make adjustments if possible. By going above and beyond when the problem is fixable, you may have turned a dissatisfied customer into a happy one for life!
Another way to establish loyalty is to offer a warranty program or a VIP club where customers can find additional resources, support, and or access for free just for being a repeat customer.
MAKE SURE YOUR WEBSITE ESTABLISHES YOUR BRAND
Have you ever liked a product or service on Amazon or Social Media and then clicked on their website and, hello 2004, they've never bothered to update it?
The picture above is the antithesis of this. Their site is on-brand, fresh, updated and full of all of the information we're going to recommend. Plus it looks a lot like their Amazon store page from earlier which speaks to their cohesive branding strategy.
For an equally good first impression, your own website should, at the most foundational level, establish these three things:
You're a CURRENT, credible, and established brand with happy customers.
You have an inspiring mission statement.
You are easy to contact should customers run into any issues.
This requires the following content:
About Us
Products Page
Testimonials
Contact Us
Blog (not required but a strong recommendation)
Messenger pop-up (if appropriate and if managed well)
Another strongly recommended site feature is some sort of a sales funnel in place to collect email addresses. This is your opening to get potential and returning customers into an email marketing sequence. Keep them engaged with useful, occasional info and promotions.
To obtain their email address, give them something of value in return, like the eBook we're currently giving away [link to bio]. The possibilities are endless, just make sure it highlights your brand accurately.
(One final note here: be sure that if you speak with an Amazon management service, that they are also focused on your overall online presence.)
WORK OUT ALL OF THE BUGS IN THE PROCESS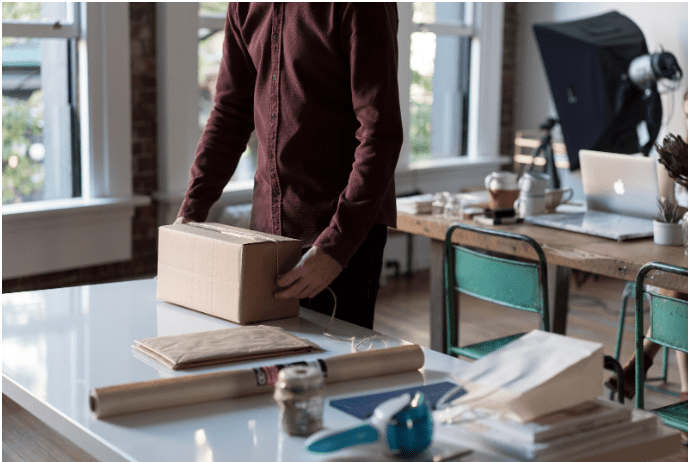 As you grow, you will have inevitable growing pains. Turn this bad news into an asset for your business by responding to them.
Is the price point a pain point? Slightly lower margins for higher sales volume might make sense. Make sure that any Amazon management companies or Amazon listing management services you're considering using are giving you insight into long-term solutions like these (as opposed to only short-term for immediate cash flow that might then run out).
Is there some quality issue with the product or packaging you may be able to address? Make this a major asset in your business! Hey, if Dominos did it, you can do it.
Sometimes the most beneficial changes come from outside input. Consider joining a mastermind with other eCommerce sellers for a support system while you work to fine-tune your business!
Whether it's local or something online you find through a Google search, getting feedback in a supportive community full of other Amazon experts in progress could greatly benefit you.
VELOCIFY YOUR SUCCESS
Sometimes the best way to accelerate success is by speaking 1:1 with an Amazon specialists.
To speak directly with an Amazon branding consultant and expert knowledgeable in all things Amazon account management, schedule a free consultation session here.
Our professional Amazon seller management team is ready to help you up-level your branding and crush your sales goals!
Let's reach your full potential on Amazon together.
To your success!
Jake